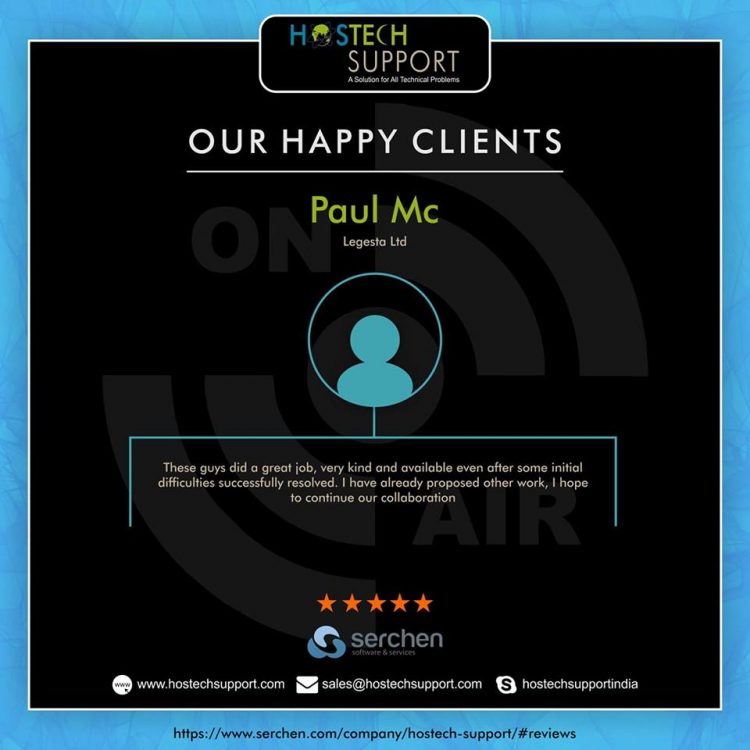 Check what our honorable clients say about us:
https://www.serchen.com/company/hostech-support/
Get in touch with your Server related Technical queries: https://hostechsupport.com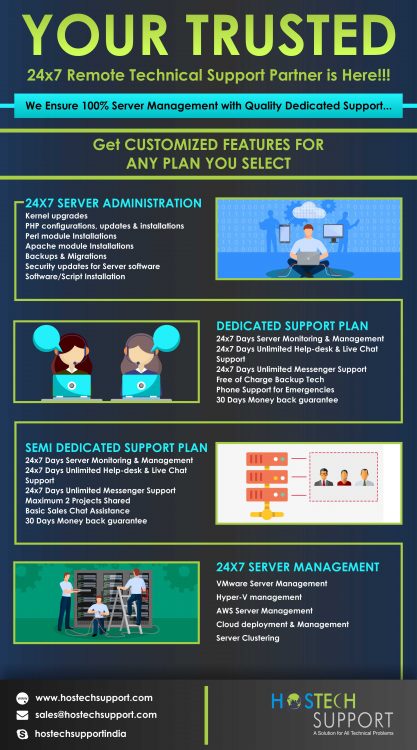 Then here we are!!! HostechSupport provides you with the Best Support Service for WebHosting, IT companies, Data centers, Digital Marketing agencies, Software & Application development companies and also provides 24×7 Virtual Assistance for various IT service companies. HostechSupport is an outsourced technical support and customer service company with a full-fledged support center in India. Our techs are extensively trained in the technical aspects of managing and providing outstanding customer service.
24×7 Technical & Live Chat Assistance Available!!
Reach out TODAY: https://hostechsupport.com