Category: Promotional Offers
– Thinking about a Trustworthy Tech Support partner?
– Worried about getting an affordable but trusted Support partner to avail matchless remote technical assistance to your clients?
– Concerned about not letting your clients down because of poor Customer service?
HostechSupport can be the one & only Answer to all such Queries…
For any further assistance, do get in touch at: https://hostechsupport.com & give us a chance to serve you. You can also catch us at our 24×7 Skype id at 'hostechsupportindia'
Simply Pay for 30 days & get 60 days of 24×7 Remote Dedicated Support!!!
Hurry UP!!! SignUp Now!!!
For queries, get in touch with our 24×7 Live chat assistance at https://hostechsupport.com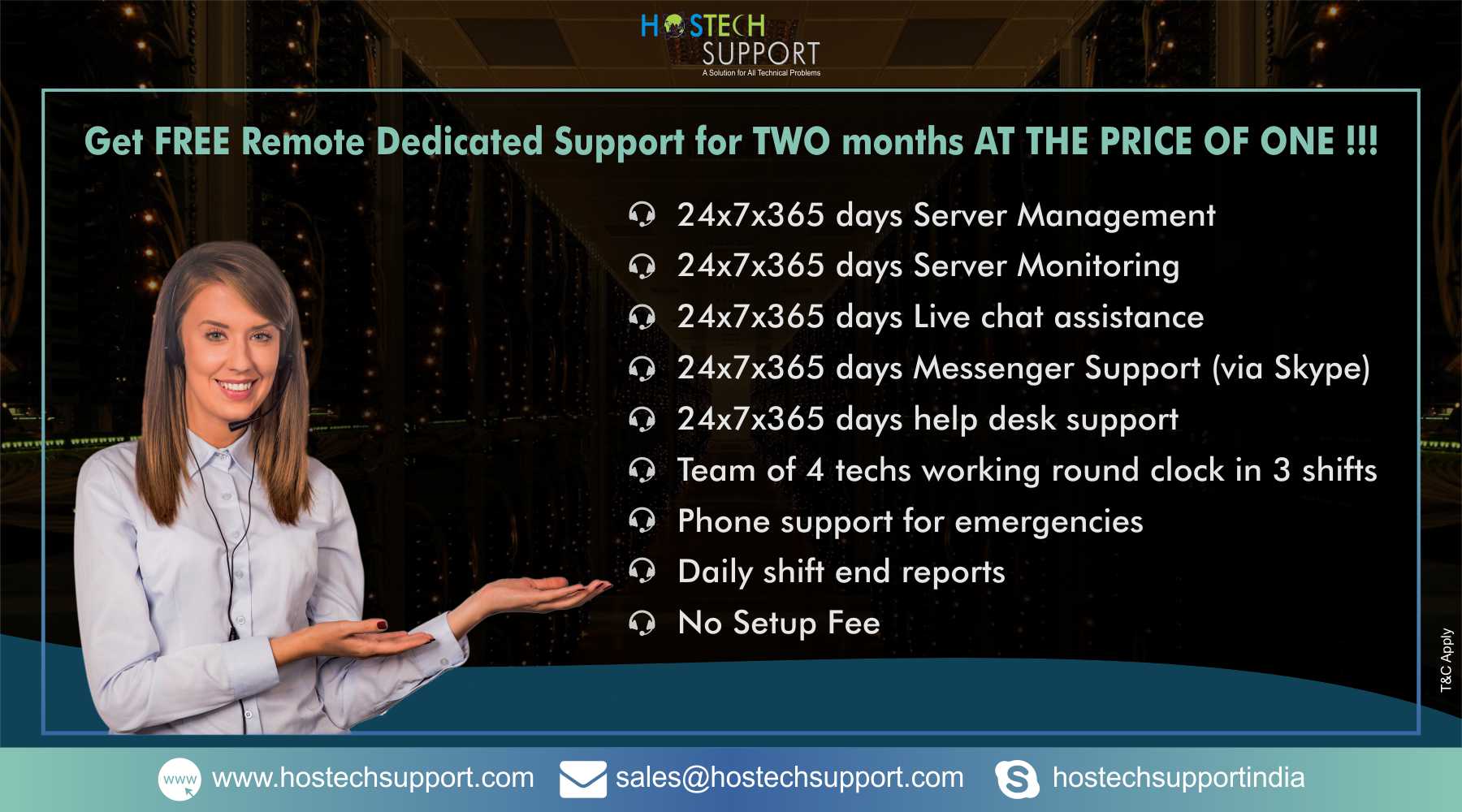 We're Glad & Happy to Assist 24x7x365 days Remote Technical Support to our Clients at HostechSupport!!!
Sign up NOW!!!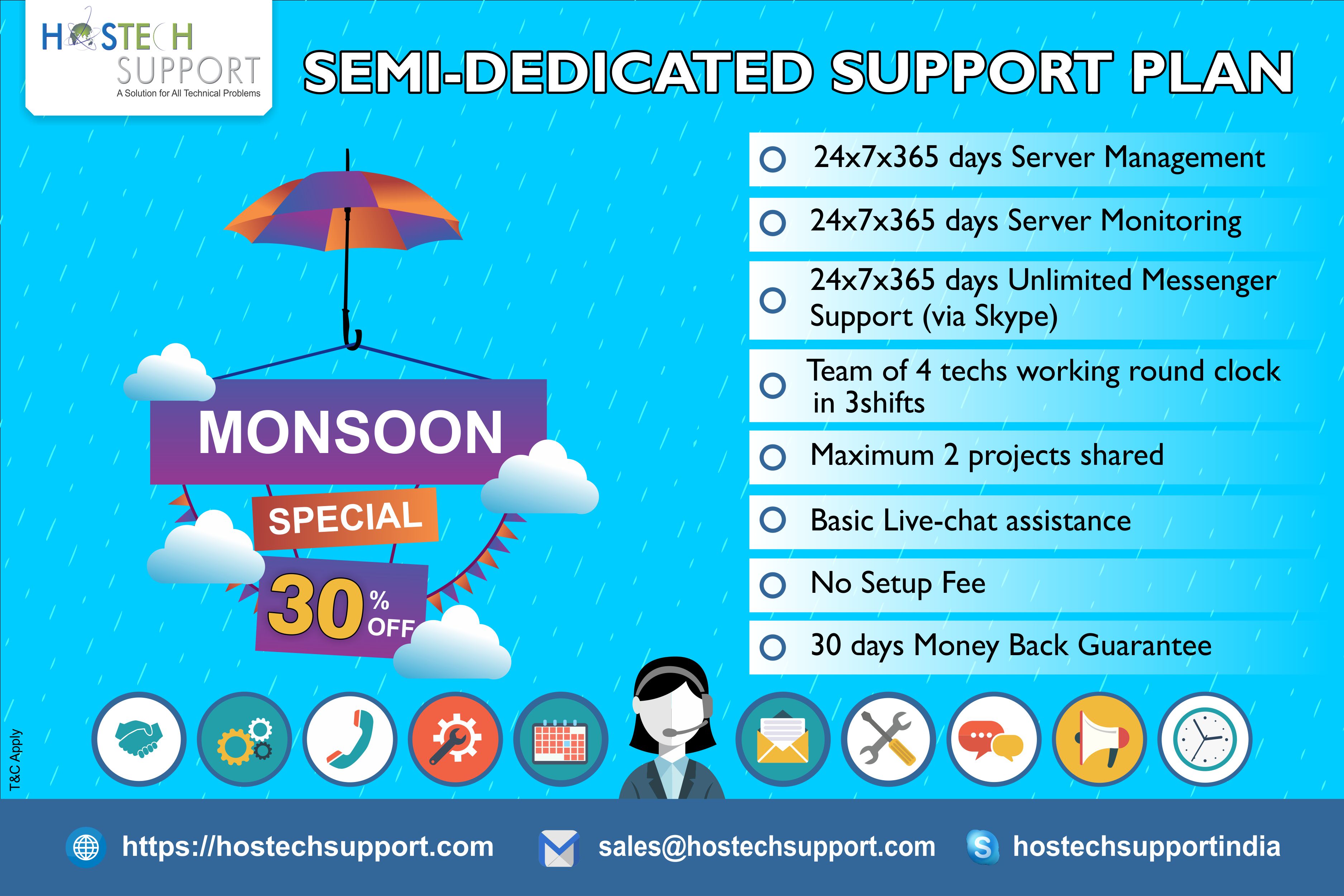 Semi-Dedicated Support plan #ServerManagement #ServerMonitoring#UnlimitedMessenger support (Skype) #24×7 Live chat assistance #ExpertTechs #Free Setup #30days Money back guarantee
Connect us: https://hostechsupport.com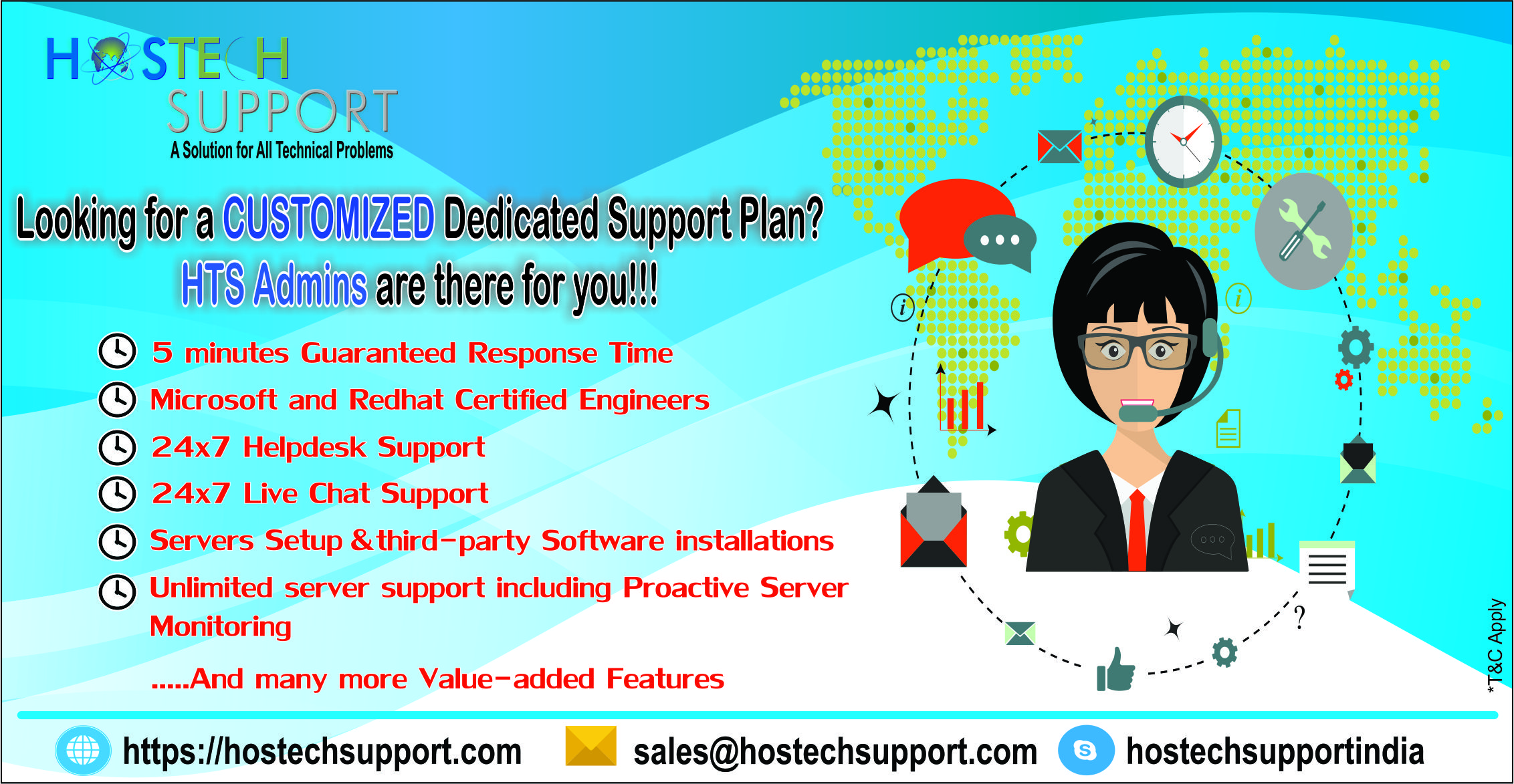 #Dedicated Support plan #HostechSupport #HostechSupportindia #24×7 Remote Technical Support #Server Management #Per Server Management #Per ticket plan #Startup plan #Server Administration #Server Monitoring #Cloud Management #Trusted certified admins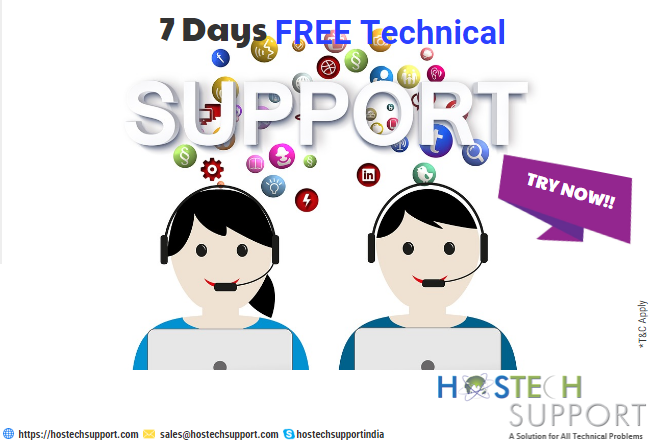 HostechSupport HostechSupportindia 24×7 Remote Technical Support 7 Days Free technical support Server Management Per Server Management Per ticket plan Startup plan Server Administration CloudManagement Dedicated Support plan Semi-dedicated Support plan VPS Management.
For further details, contact us on our 24×7 Skype id: hostechsupportindia or email us on sales@hostechsupport.com.
Talk to our technicians for 
24/7 Help desk & live chat assistance